with Halloween around around the corner, it seems like a good time to add to this thread.
Here are a few clips from "Bloody Mary" (2006).... not to be confused with "The Legend of Bloody Mary" (different movie).
It's the old ghost story "stand in front of a mirror and say her name three times", but this time there's a nice twist.... you have to do it naked.
Three clips starring the boobs of Danni Hamilton, Jessica Lous, & Kim Tyler (35 MB)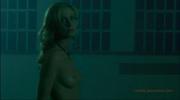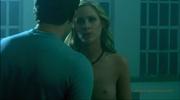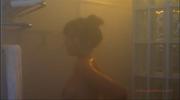 http://www.megaupload.com/?d=DPQULIUA
and just cause it's in the spirit of the season, here a couple of shots from a calander that featured naked chicks posing in famous horror movie scenes, The Shinning Twins (come play with us.... forever..... and ever...) & Poltergeist).
There should be at least 12 pics (it's from a calander, but I only ran into two)