What's the best way to start an Ilsa movie? Why with Ilsa tenderly caressing herself in the bath
while her guards (and the camera) observe the showering prisoners.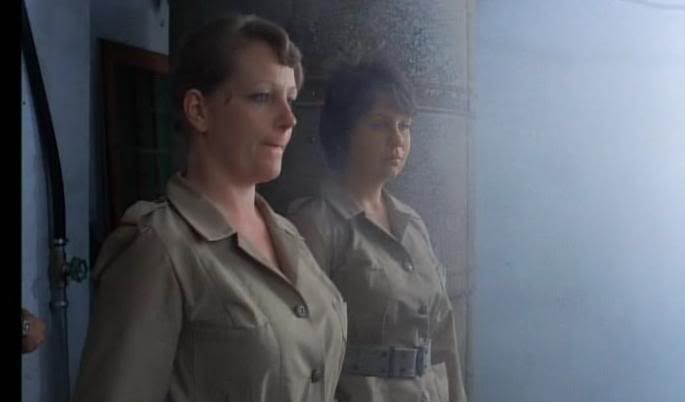 I do love that look. A shame that the guards aren't prettier, and there isn't more of them in the movie.
http://rapidshare.com/files/61794511/Ilsa_the_Wicked_Warden_1_-_Showers.avi
21 mb
Ilsa has a pet prisoner and she discusses the latest going-ons with her
in the best possible position
http://rapidshare.com/files/61791009/Ilsa_the_Wicked_Warden_3_-_Massage.avi
16 mb
Then, of course, we have to go more nasty sorts of games
http://rapidshare.com/files/61793513/Ilsa_the_Wicked_Warden_4_-_Acupuncture.avi
19 mb
How does she get away with it? Well, while she puts on a show for the prison facilities director
her admires her body and babbles exposition
http://rapidshare.com/files/61802767/Ilsa_the_Wicked_Warden_10_-_Officer.avi
41 mb
The pet allows the new girl to inspect the hole
and find her sister there.
But then Ilsa arrives
and it's goodbye sister.
http://rapidshare.com/files/61802502/Ilsa_the_Wicked_Warden_13_-_Asphyxia.avi
39 mb
_________________
My Board, dedicated to bad girls in film and television
Still looking for Rhonda Rydell videos and Heather Elizabeth Parkhurst's dildo masturbation scene.