The Fear of Speed (2002) DVDRip
About movie:
Title: Acceleration
Original title: The Fear of Speed
Year: 2002
Genre: Erotica, Action, Comedy
Director: Jeff Tsentari
Cast: Dale DeBoun, Violet Blue, Voodoo, Andre McCoy, George Meyers, Mike Horner, Larnel Stovell, Miko Lee, Ross Marshall
About movie:
Brittany Sears is afraid of speed. But now she must at all costs to overcome your fear that together with the racer ace Max and legendary kickboxer Zenda save his friends from the cruel drug lord Martino, winning an underground race fast cars and prevented the murderous gangsters to resort to their secret superweapon.
Released: U.S.
Length: 1:27:33
Translation: Professional (Two)
File
Quality: DVDRip
Format: AVI
Video: DivX 512x354 23.98fps 972kbps
Audio: MPEG Audio Layer 3 48000Hz stereo 102kbps
Size: 681MB
http://oron.com/bdikndn5fbke/The_Fear_of_Speed.rar.html
=================
Burning Desires of a Housewife (2007)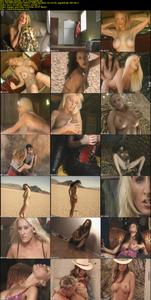 About movie:
Name: burning desire Housewives
Original title: Burning Desires of a Housewife
Year: 2006
Genre: Erotica, Drama
Directed by: Francis Locke
Starring: T.J. Hart, Pat Myne, Zana
About movie:
She is one and she has to do all the dirty work of domu.Ot this gets boring and it plunges into the world of memories of his hot days ..
Released: U.S. Torchlight Pictures
Length: 1:19:38
Translation: Original (ENG)
File
Quality: DVDRip
Format: DIVX
Video: DivX 5 520x428 29.97fps 1101Kbps
Audio: MPEG Audio Layer 3 44100Hz stereo 128kbps
Size: 706 MB
Password : hotcinemaxhttp://www.filesonic.com/file/107211732/Burning_Desires.rar