La venexiana (1986) DVDRip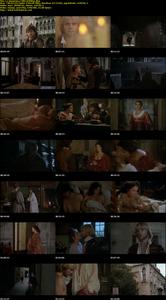 About movie:
Title: Venetian
Original title: La venexiana
Year: 1986
Genre: Erotica, Drama, Romance
Director: Mauro Bolonini
Cast: Laura Antonelli, Monica Guerritore, Jason Connery, Claudio Amendola, Clelia Rondinelli, Cristina Noci
Annie Belle, Davandzati Stefano, Luigi Di Fiore, Michelangelo Pak
About movie:
Venice has always stood apart in Italian history. She was the center of free-thinking, freedom, looseness. The Venetians were distinguished progressive views in all areas of human activity. Naturally, the sexual life is not worried about them less and maybe more, all the rest. Women Venice has kept its advanced husbands. Sixteenth century, Venice. Come from afar young Julio spends the night at once with two amazing beauty of women. One of them - a widow, Angela, the other - a married Signora Valeria, whose husband had gone to Florence.
Issued: Italy
Length: 1:23:00
Translation: Professional (voice)
File
Quality: DVDRip
Format: DivX
Video: DivX 5 640x480 25.00fps 1051kbps
Audio: MPEG Audio Layer 3 48000Hz stereo 128kbps
Size: 706 MB
Password: hotcinemax
http://www.filesonic.com/file/821834901/La.venexiana.rar