This is a Seduction Cinema movie. You know - the guys who make lame lesbian sex comedies that happen to "parody" whatever is currently doing big box office business? Take a wild guess as to what was playing as this movie was made.
So Erika Smith is playing Van Helsing, a "descendant of a long line of lesbians" and a total moron. Through a series of contrived coincidences, she blunders into a crypt and awakens Dracula.
http://adf.ly/6P12s
32 mb
Sexy, topless, and utterly unfunny Dracula.
http://adf.ly/6P13w
31 mb
Who promptly brainwashes her and orders her to get some of her friends into the crypt.
http://adf.ly/6P14r
22 mb
Not for feeding, but for some lesbian shenanigans. See, this vampiress prefers to munch carpets rather than necks (an actual joke from the movie)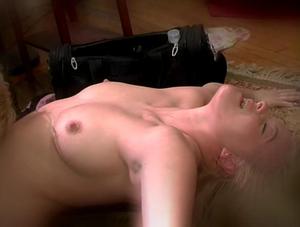 http://adf.ly/6P15y
16 mb
Dracula watches the girls get it on for a while, then joins in.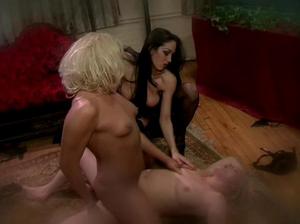 http://adf.ly/6P176
27 mb
Sadly, Van Helsing doesn't take this as an opportunity to get "close" to her nemesis, but hatches a scheme instead.
http://www.fileserve.com/file/6U3Jf5X
23 mb
It involves a pizza delivery with extra garlic.
http://adf.ly/6P18x
22 mb
But is that enough to get rid of the topless vamp? Dum dum duuuuuuuuum!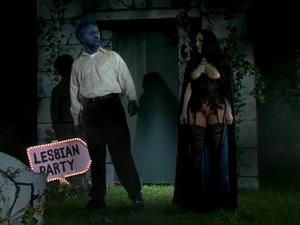 http://adf.ly/6P1AP
13 mb
_________________
My Board, dedicated to bad girls in film and television
Still looking for Rhonda Rydell videos and Heather Elizabeth Parkhurst's dildo masturbation scene.