The sexy photos for one of the most beautiful actresses ever.
First photo is an old photo, but I haven't seen anyone uploaded this photos online. (I scanned that picture myself)
For second and third pictures; I like a scene of "Stay as You Are" very much; that scene begins as a close-up on
Nastassja's head, then the camera moves to her legs. So I try to do DVD captures of that scene, and then try to combine those DVD captures. (First photo is made from its Japan DVD; other photo is made by its Germany DVD)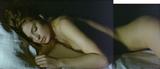 Pictures fourth and five: those pictures were scanned and uploaded by me before. But I have better equipment to do scanning now, so the new versions of these two pictures are much higher-quality than the old versions of those pictures.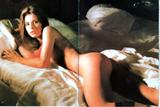 Photo sixth is also scanned and uploaded by me (although other people had scanned and uploaded this picture before.)