Now. The movie is incoherent when it isn't cliched, enjoys wasting our time, features Frank Stallone and intensely inept camerawork and editing. The copy I've got is in Spanish (so I would appreciate help with translation)
However. The saving grace and most notable part of the film is Callista - a good girl with ultra sexy bad girl attitude. She struts around in that slitted dress and high heels, showing off her stuff, easily devastating her opponents, and clearly enjoying the whole thing a whole lot.
If Hollywood was ever looking for a female action star more serious than three models acting as Charlies Angels, it could have found one here. Unfortunately...
Harassed by a guy during a business transaction, she deals with it severely:
http://adf.ly/B8sbo
http://rapidshare.com/files/12232910/Total_Force_-_Harassed.avi
10.93 mb
She dons a horrid disguise and gas-kills this girl to steal her keycard
http://adf.ly/B8seJ
http://adf.ly/2rA64
16.9 mb
When the boyfriend objects to this treatment, she explains why his objections are irrelevant
http://adf.ly/B8sgr
http://adf.ly/2rA79
22.9 mb
Infiltrates the mad scientist facility, seducing and taking down guards:
http://adf.ly/B8siy
http://rapidshare.com/files/12238706/Total_Force_-_Infiltration_1.avi
11.11 mb
Just a bit of strutting seduction:
http://adf.ly/B8sla
http://adf.ly/2rABC
23.71 mb
Seduces a senator, winks at the watching camera eye and leads him off on a leash.
http://adf.ly/B8syk
http://adf.ly/2rABe
27.72 mb
Meanwhile, a commando guy arrives to rescue Callista. She's less than appreciative
http://adf.ly/B8vNW
http://adf.ly/2rADe
9.13 mb
Or maybe she's just testing him
http://adf.ly/B8vWL
http://adf.ly/2rADw
11.75 mb
To see whether he's worthy of sampling her charms in gratitude
(and yes, they're doing this in the middle of a fight)
http://adf.ly/B8vZ2
http://adf.ly/2rAEC
14.83 mb
Helps a computer geek get to the mainframe location and holds off the bad guys while he disables stuff: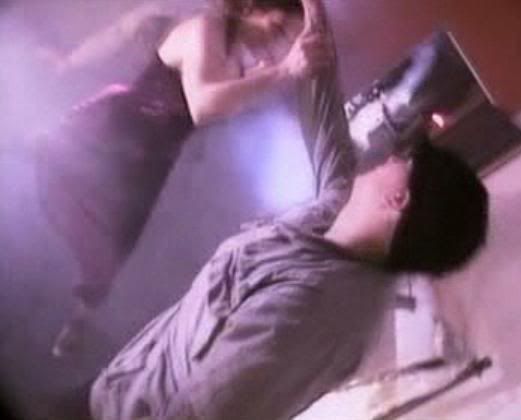 http://adf.ly/B8vcR
http://adf.ly/2rAEZ
13.07 mb
_________________
My Board, dedicated to bad girls in film and television
Still looking for Rhonda Rydell videos and Heather Elizabeth Parkhurst's dildo masturbation scene.