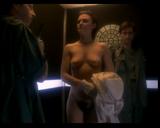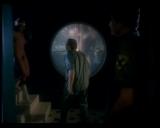 Download:
http://rapidshare.com/files/300106949/Swimming-in-Sex-Mission-01.zip
(AVI+SRT, 1:32 minutes, 720x576 & 384x288, 13.8MB)
A classic scene from the Polish dystopian sci-fi comedy
Sex Mission (1984)
. Our two heroes have awoken into a world of the future entirely populated by women with no concept of men. They must make their escape, little knowing the lift they've chosen only leads down to the swimming pool...
This is taken from a slightly ropey online copy, so I included a lo-res version which I prefer in the zip along with the subs.