poks wrote:
Excellent thread, rare vids.

Thanks, and keep up the good work.
yub;) Thank you
Next
Natalia Wörner's sex scenes in Lam Le's film "20 nights and a rainy day" (aka 20 nuits et un jour de pluie )
A woman (Natalia Wörner), who lives for several years in Vietnam, has returned to France, her native land for a few short moments. A Vietnamese man (Eric Nguyen) lives in France since many years. Both are in rupture with their origins for different reasons and will try to find itself through their experiments.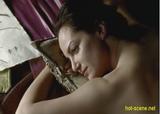 DOWNLOAD (AVI, 9:40 min, 88 MB)
http://hotfile.com/dl/18607971/7f8afc7/Natalia_Wrner_20NightsandarainyDay.avi.html
or
coming soon