[CENTER]Elena Undone (2010)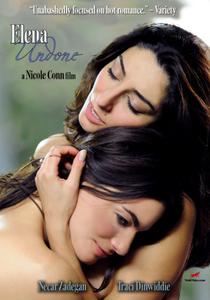 Peyton and Helen opposite personality. One - a well-known lesbian writer, another - a mother and a faithful pastor's wife. But when their life paths intersect, the girls realize that all they want from life is to be together. Everything starts with friendship, but then gradually their relationship grow into more. Peyton tries to extinguish a fire in his heart, and Helen, by contrast, does not imagine his life without Peyton.
Original title: Elena Undone
Genre: Romance
Director: Nicole Conn
Cast: Neckar Zadegan, Traci Dinwiddie, Gary Wicks, Sam Harris, Connor Cramm, Sabrina Fester, Mary Wells, Erin Karufel
Released: U.S.
Length: 1:51:18
Sound: amateur (odnogolooe voice)
Format: AVI
Video: 720x384 (1.88:1), 23.976 fps, XviD MPEG-4 ~ 1412 kbps avg, 0.21 bit / pixel
Audio: 48 kHz, AC3 Dolby Digital, 3 / 2 (L, C, R, l, r) + LFE ch, ~ 384.00 kbps avg
http://www.filesonic.com/file/915043371
Password: filmsoftcore[/CENTER]