14 and Under (1973)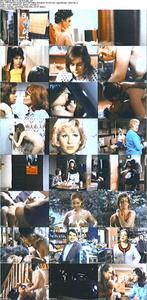 This episodic film is a close relative of Wolf Hartwig's schoolgirl report movies, made by the same people, in
a similar style, around similar topics. However, this one specifically focuses on the coming-of-age aspects, to
an extent that it also touches on delicate issues such as paedophilia.
The schoolgirl report movies had the habit of occasionally subjecting its audience to some moralising, with the
basic message that today's youth was more misunderstood than depraved. This was typically delivered in a
sometimes fairly and sometimes utterly patronising style - in the former case by the reporter and voice-over,
and in the latter case by the character "Dr. Bernauer" (alias Günther Kieslich). I always had the
impression that this moralising was complete bogus, merely a gimmick to pacify censors or press.
01:04:18 | 855.89 MB
http://www.filesonic.com/file/125578081 ... part01.rar
http://www.filesonic.com/file/125578477 ... part02.rar
http://www.filesonic.com/file/125578475 ... part03.rar
http://www.filesonic.com/file/125579892 ... part04.rar
http://www.filesonic.com/file/125579901 ... part05.rar
http://www.filesonic.com/file/125578505 ... part06.rar
http://www.filesonic.com/file/125578506 ... part07.rar
http://www.filesonic.com/file/125578480 ... part08.rar