Michiko and her husband are bad guys, introduced in a coke-fulled FF/M threesome
http://www.megaupload.com/?d=WIHWJPYY
8 mb
They quickly display incredibly good shooting skills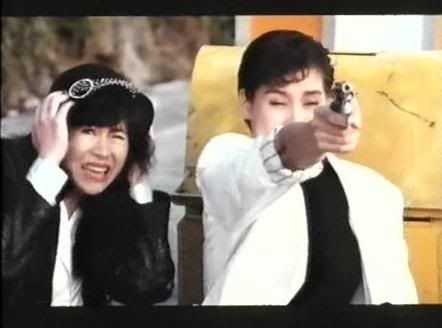 going as far as blowing up a grenade in Michiko's husbands hands. I call hax.
Michiko doesn't settle for a "gg,tnxbye"
Instead electing to rescue her other, female lover
extracting a bullet from her tit
nd proceeds on a rampage of revenge.
http://www.megaupload.com/?d=GBMAK5PF
16 mb
_________________
My Board, dedicated to bad girls in film and television
Still looking for Rhonda Rydell videos and Heather Elizabeth Parkhurst's dildo masturbation scene.