Outrageous (and completely shameless) Russian Pop Star Katya Sambuca nude on stage from various concerts.
I gotta admit, as a fan of public nudity and girls going wild, this is some of the best stuff I've ever seen... and there's no denying two things. She's got a fantastic body (even with the implants), and she is utterly fearless in letting it all hang out. Bravo Katya, I'm definately impressed!
Big Pic set (180 MB)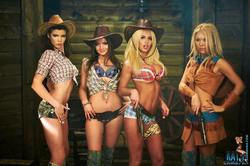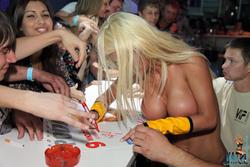 http://www.mediafire.com/?u8ux32e6v1reob4
and cell phone video taken by one of her fans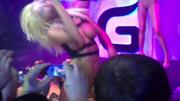 http://www.mediafire.com/?eiv4e3dattde7zx
She's usually referred to as a porn star, but it appears her porn career consisted of one movie scene. She's trying to hit it as an outrageous pop star and apparently she's catching on in Russia. Obviously it's getting her a lot of attention and she's selling out all her concerts. And it's not just horny dudes, surprisingly (or maybe not) she's getting a good following of young female fans (and what a great role model she would be for those girls).
Practically all the photos come from her website, which is 100% free and loaded with pics & vids:
http://ksambuka.com/
You can go through it and download them yourself, but getting the file I posted will probably save you a lot of time.... She's got a lot of videos on her site, nude concert footage, music videos, interviews, etc. but you do have to weed through them if you're looking for the nude stuff (the video I posted is not from her site).